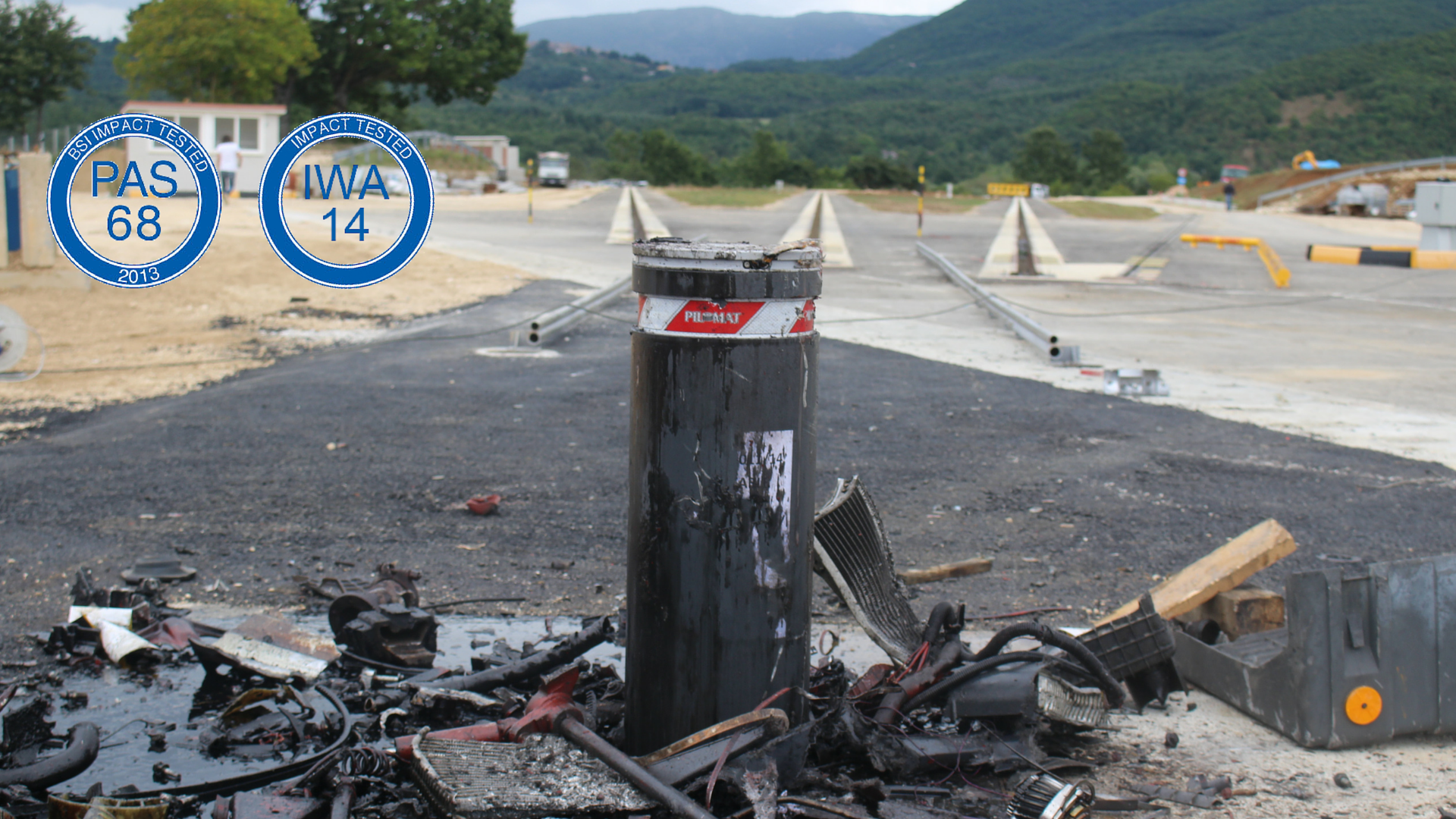 12 Feb

IWA CRASH TEST

Pereto – Italy

Pilomat are very pleased to announce that our 275/K4-900A automatic bollard has been successfully crash rated.
Our bollard was hit with a 7.5 tons truck travelling at 48 kph, thus fulfilling the standards of the latest international agreement IWA:2014.
The classification of the performances of a single bollard is:
IWA 14- 1:2013 Retractable bollard V/7200(N3C)/48/90:1.0
PAS 68:2013 Retractable bollard V/7500(N3)/48/90:1.0/2.5
For a complete bollard system many optional articles are available, ranging from safety devices to the access control solutions.
Perfect for application where high security products are needed, or sites requiring products easy to install and maintain.