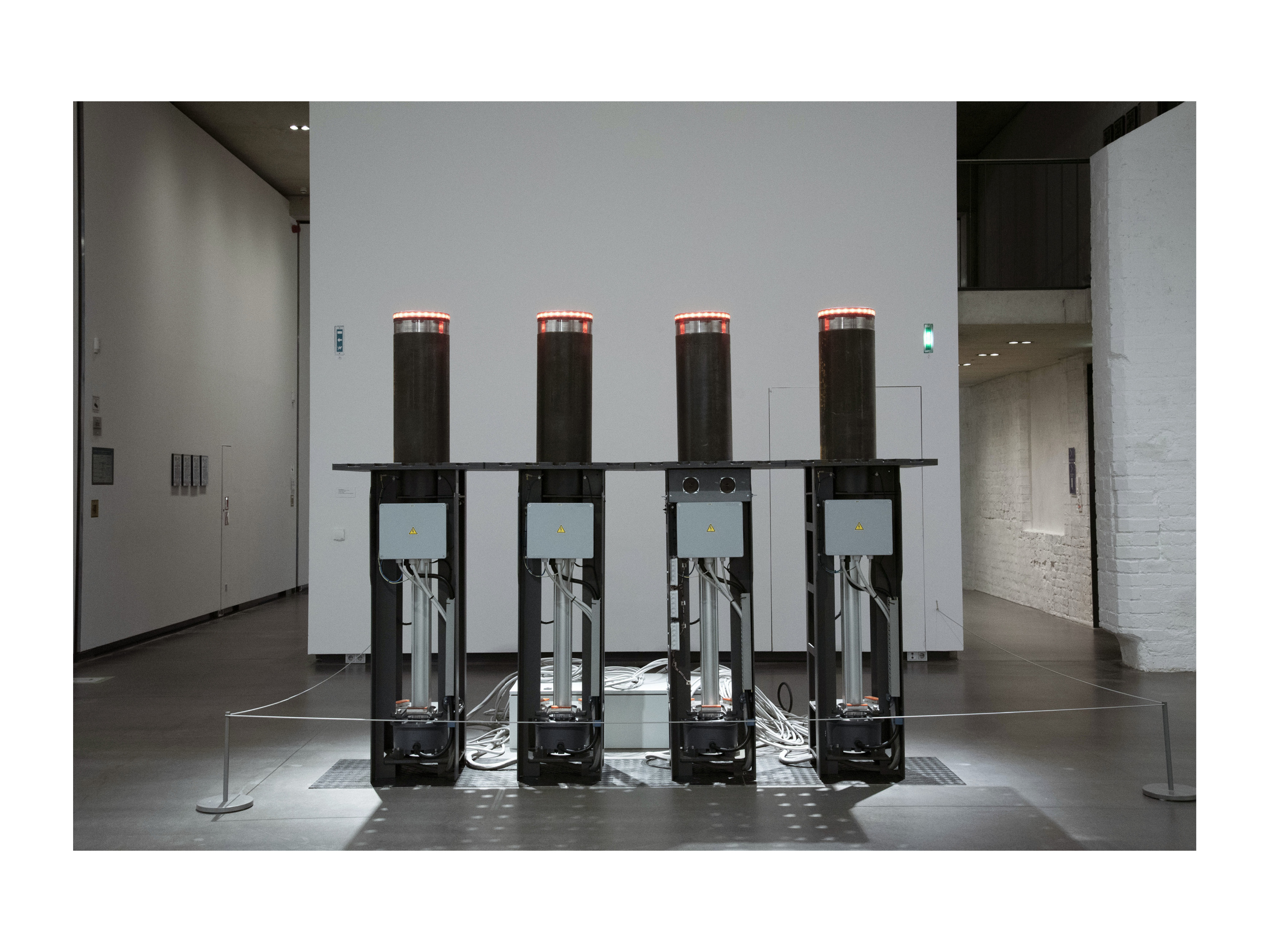 27 Oct

When bollards become Art…

HAVE YOU EVER THOUGHT THAT A BOLLARD COULD TURN INTO A WORK OF ART?

Watch this short video to see how the Syrian artist Manaf Halbouni, reused our 275/K4EMB-900A automatic bollard for his work "Shifting Values".
The installation consists of four security bollards such as are used for blocking entries of embassies or other protected buildings. Each time the cylinders move up or down, they play an original tone sequence. "Wir sind das Volk" ("We are the people") can be heard in both cases.
Electromechanical bollards with brushless motor are rising more and more interest among customers, thanks to their excellent performances and care for the environment.
WHY DO WE LIKE THIS PRODUCTS?
High performances not influenced by temperature variations
Silent operation thanks to the slowed start and stop
Reduced maintenance time and costs
The brushless motor is designed to last longer over time