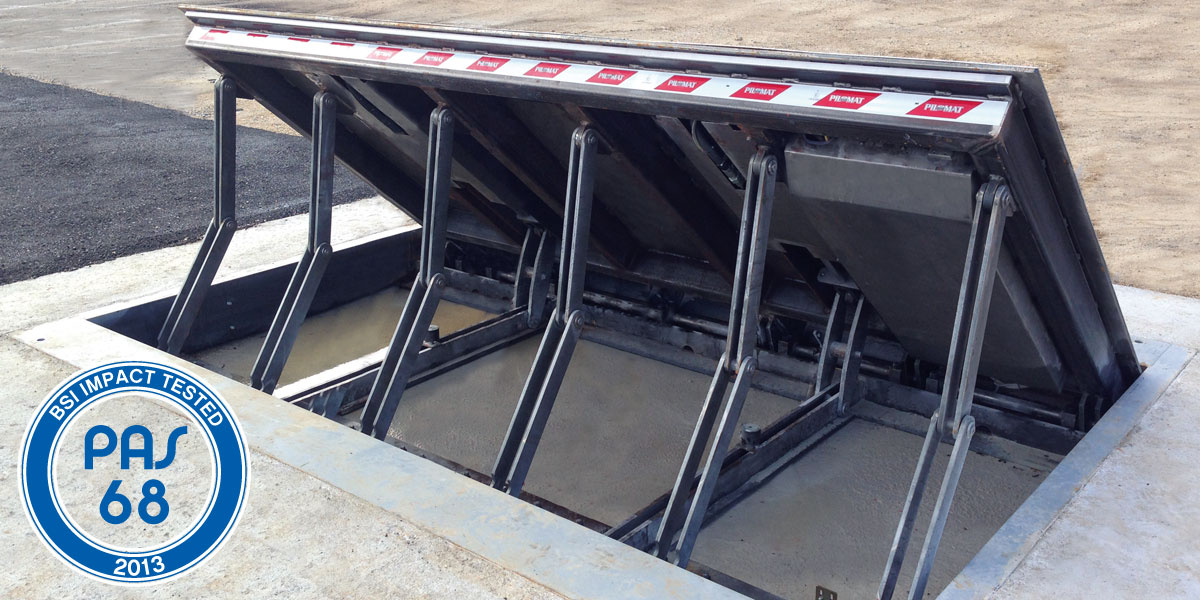 20 Mar

PILOMAT ROAD BLOCKER

This month we would like to reflect on a product that might seem unusual for many but in reality is much appreciated in Countries where high security solutions are essential. We are talking about road blocker.

This product is suitable for installations in high risk sites such as airports, government buildings, military bases or even to improve the security level of industrial areas.
The roadblocker is usually installed in presence of barriers or automatic gates and often its operation is managed by a guard who, upon inspection of the vehicles, allows or denies the access. This is not the only way to operate this system; other access control solutions are available.

Pilomat Srl manufactures two models, RB500 and RB1000, with the same design and lengths (from 2m to 4m – other sizes evaluable) but different heights. As its name suggests, the first version has a height of 500mm and 1000mm the second one. Both products work thanks to a hydraulic mechanism, one of the most reliable technology that can assure low maintenance and high performance.

The lifting time of the road blockers depends on the respective heights; the first raises in 5s and lowers in 3s, while the second takes 8s to lift and 5s to lower. Among the optionals available, the E.F.O. circuit – Emergency Fast Operation – is helpful in case a further security measure is required, as it allows the system to raise in 2 seconds only.

Another important feature separates these products: PAS68 certification, only available for RB1000.
What is a certification? It is a test performed at laboratories authorized to issue the certification, which are equipped with an area for the installation of your product and a launching track for the vehicle to stop. The weight and the speed of this vehicle are what affects the most in the achievement of a higher or lower security level, although other details are taken into account. Our product has been tested with a 7500kg mass truck traveling at a speed of 80 Km / h. The certification proves that our road blocker can withstand an impact of 2,000,000 Joules.

If this short introduction has attracted your attention, you can find more detailed information in the datasheet available in our website.