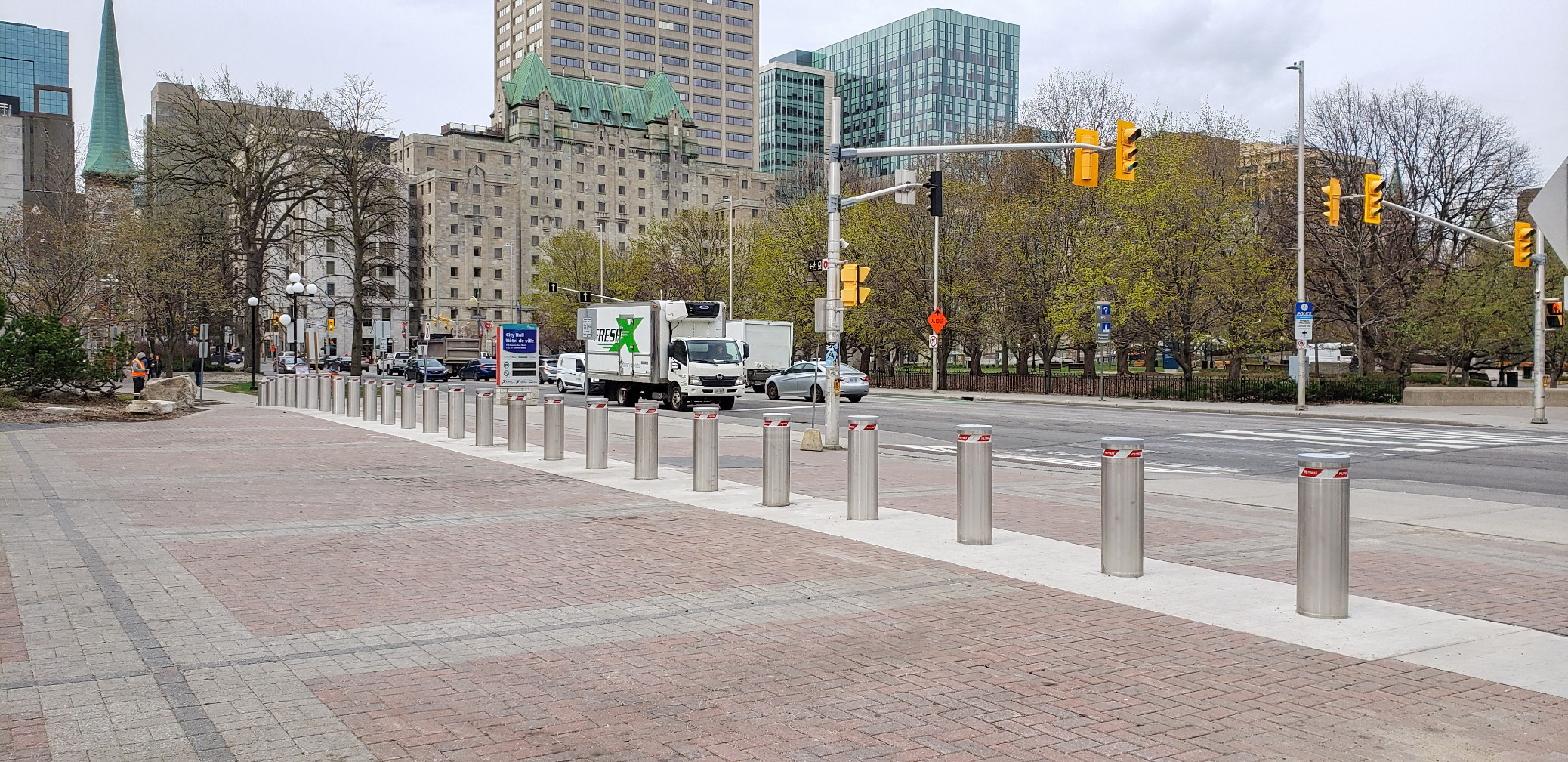 26 Jul

NEW PRODUCT: ST SERIES fixed bollards
ST Series fixed bollards, the solution with the best value for money for the protection of large areas
The bollards of the High Security Line are perfect for the protection of sensitive areas such as government buildings, companies and logistics centers. They are available in automatic, semi-automatic, removable and fixed versions, are certified to international crash tests and meet the relevant safety requirements.
The fixed bollards of the ST series are the ideal perimeter protection solution when a minimal design is required. They are made with a simple steel tube and welded cylinder cover. The ST fixed bollards with single tube can be combined with the automatic and removable bollards of the High Security range thanks to the similar cylinder.
TECHNICAL SPECIFICATIONS:
Dimensions: diameter 275mm and height 700mm, 900mm and 1200mm
Certified protection with the best quality-price ratio for the safety of large areas
Can be combined with automatic and removable High Security bollards thanks to the identical looking cylinder or alternatively with bollard head with welded cover
Rectangular baseplate for combination with automatic bollards
Optionally with LED light strip for better visibility
NEW! Steel cylinder with interchangeable stainless steel sleeve
NEW! Stainless steel cover plate (possibility of custom engraving, e.g. company logo, emblem, …)
The ST Series includes High Security bollards in steel and stainless steel (only with interchangeable jacket). Request marine anti-corrosion treatment for ST steel fixed bollards, when they are installed less than 2km from the sea or in a saline ambient conditions (e.g. presence of salt on roads to prevent ice formation).
IMPACT RESISTANCE WITH DESTRUCTION AND WITHOUT DESTRUCTION:
LEVEL K4 / M30
Breakout resistance (J) 750.000 (K4) – 1.200.000 (M30)
Impact resistance (J) 250.000 (K4) – 700.000 (M30)
LEVEL K12 / M50
Breakout resistance (J) 2.000.000
Impact resistance (J) 700.000
In compliance with PAS68, IWA-14, ASTM M30 / M50